Are My Grape Cuttings Still Alive?
Saturday, May 16th, 2009 at 10:01 am
Hi friends, I hope you had a wonderful week!
This is now the second post, where we take our 2009 growing season in retrospect and since we had some problems with cuttings we bought last year, I thought it would be a good idea to include this post.
This week I will try to answer a question I so often get from growers all over the world – 
"How do I know if my grape cuttings are still alive?"
In the picture below is a cutting that looks dead;  with a brown, corky bark and no signs of life.  For someone with little or no grape growing experience, this will for sure be the case, but I guarantee you that it is still alive!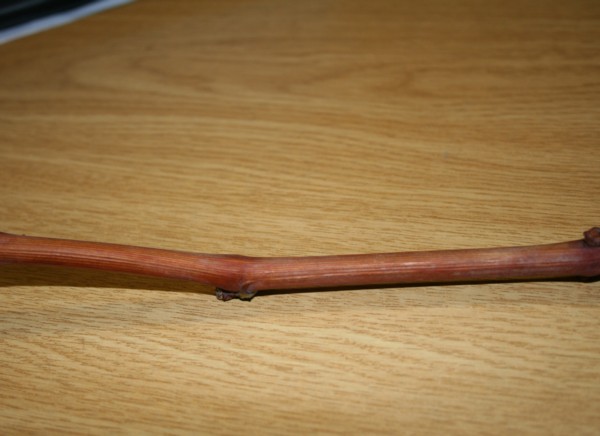 How can I be sure?
Take a sharp carpet or pocket-knife and scrape the bark from the cutting to reveal the cambium (the thin layer just beneath the bark). IMPORTANT: DO NOT CUT THE CUTTING, simply scrape off the bark, otherwise you may damage the grape cutting and it will not be your grape vine one day!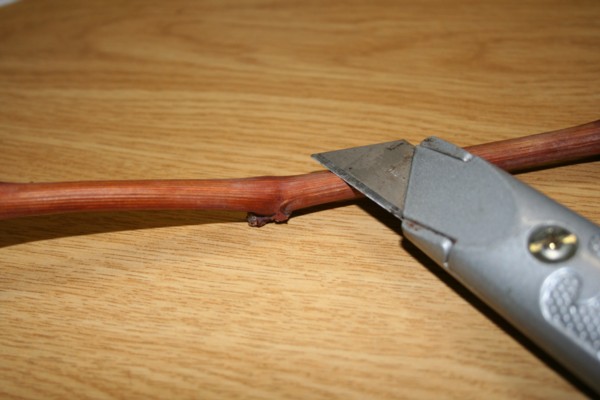 From the picture below, you can see that the cambium is a dark green colour.  This is your proof that the cutting is still alive.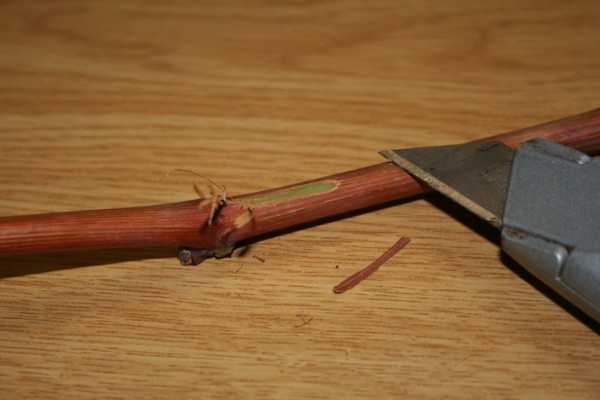 If the colour of the cambium is a pale green of brown, it means that the cutting is either dying or dead already.
Okay, I hope you find this info helpful and that from now on, you will not wonder if the cuttings you are about to plant is still alive.
Take care and happy grape growing.
Danie
P.S.  Did you like this tip?  This is just the tip of the iceberg! 
For a Complete Grape Growing Course, join the Complete Grape Growing System Today for only $29!

Share and Enjoy
Tagged with: how to grow grapes
Filed under: growing grapes • how to grow grapes
Like this post? Subscribe to my RSS feed and get loads more!