Merry Christmas Grape Growers
Tuesday, December 16th, 2008 at 8:12 am
Can you believe that 2008 is almost something of the past?  With Christmas just around the corner, I want to take this opportunity to wish every reader of my blog and every member of My Grape Vine, a festive holiday season and a prosperous 2009.
Thanks for being part of My Grape Vine and for help building one of the best Grape Growing Communities on the entire Internet.  Without you guys reading my newsletters and blog posts, there is no use in writing here is there?
I really hope that each and every one of your dreams may come true in 2009 (and that you will grow the best looking grape vines there is

)
Merry Christmas to you and your family!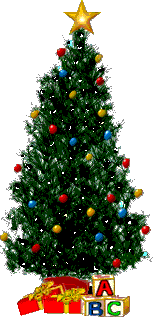 Share and Enjoy
Tagged with: how to grow grapes
Filed under: growing grapes • how to grow grapes
Like this post? Subscribe to my RSS feed and get loads more!