Managing Weeds, Grass and Mulches in a vineyard
Thursday, September 2nd, 2010 at 3:29 pm
Hi grape growing friends,
The 1st of September is the start of Spring here down south, and for the friends in the northern hemisphere, the start of Fall.  Most of my vineyards just started showing signs of bud break and new life, with new leaves popping up everywhere.  A brand new growing season on hand and most of the vineyards already show some grapes as well!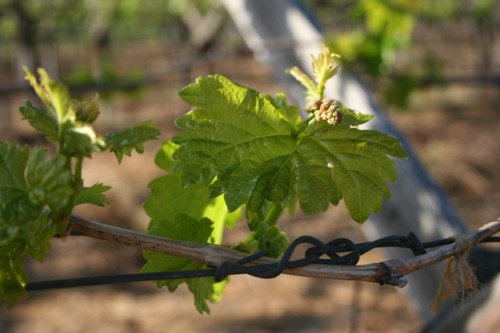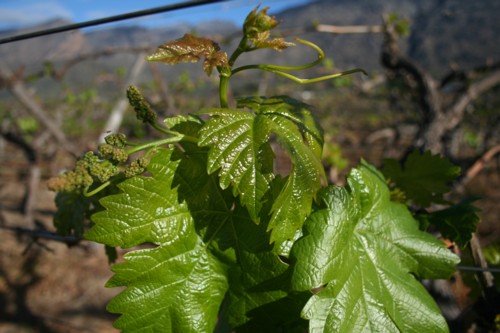 As I said, it is the start of a new growing season, but unfortunately, not only for the grape vines, but for the weeds and grass as well.  This is the time of the year to plant new grape vines by the way, as I did yesterday (1850 grape vines!), but this is not what I want to talk about.  I want to share some info regarding weeds, grass and mulches in new vineyard and I hope you enjoy this and will learn something from it.
Right, with that said, let's get started…
After spring frost, the biggest enemy of a young grape vine is grass and weeds. Weed infested young vineyards normally struggle to reach the trellis wires in the first year, so you need to minimize competition for water and nutrients from weeds and grass growing adjacent to your young grape vines.
Not only is this true if you plant a vineyard, but when planting your grape vine in your backyard, or into an established lawn, it is recommended that you remove a square patch of sod, at least three feet around the vine, to keep the weeds away from the roots.
What I do in my vineyards, is to spray the land where I will plant, with weed killer round about 4 to 5 weeks before I plant the grape vines, to ensure there is no active growing weeds or grass for at least two months into the growing season. 
Controlling weeds in vineyards, while the grape vines are still young and close to the ground is not easy.  Remember, I wrote an article about how to protect young grape vines from weed killers earlier this year?
Mulches or ground covers:
Mulches or ground covers have several advantages. In addition to suppressing weed growth, they also reduce moisture loss, helping to keep the soil evenly moist.
Decomposing mulch will improve the soil structure and put some much-needed nutrients into the soil, making it very good agricultural practice.
But using mulches also has disadvantages!
For me, the biggest disadvantage of using mulch is the cost and the fact that it pose a fire hazard during the hot, dry summers. Depending on what type of mulch you use or where you get the mulch, it can also carry unwanted weed seeds, which will germinate and grow in the mulch itself.
In wet years or on poorly drained soils, mulches can hold excessive moisture, forcing growth that fails to harden off in the fall and resulting in winter injury or collar rot.
Apply a layer of mulch, at least 4 inches thick to cover all sides of the vine. If you have a row of vines, cover the whole ridge where most of the roots are to ensure proper moisture and weed management.
When laying out the mulch, keep it away from the stem of the vine because the decomposing material can harm the stem of the vine (especially when you plant new vines); this is called collar rot as mentioned above.
Where you will be using mulch or not, it is important to keep your vineyard weed-free, especially newly planted grape vines.
Here is a picture of one of my vineyards – this is more or less what you want.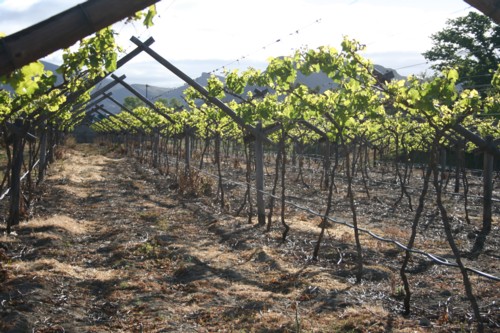 Right I hope this article will help.
Take care
Danie
Would you like to learn ALL there is to know about growing grapes?
Then Join The Complete Grape Growing System right now.

The Complete Grape Growing System is an online product.  All the grape growing info I have will be at the tips of your fingers within 5 minutes from now. 
You will not receive any physical product with your order. 
Share and Enjoy
Tagged with: how to grow grapes
Filed under: growing grapes • how to grow grapes
Like this post? Subscribe to my RSS feed and get loads more!